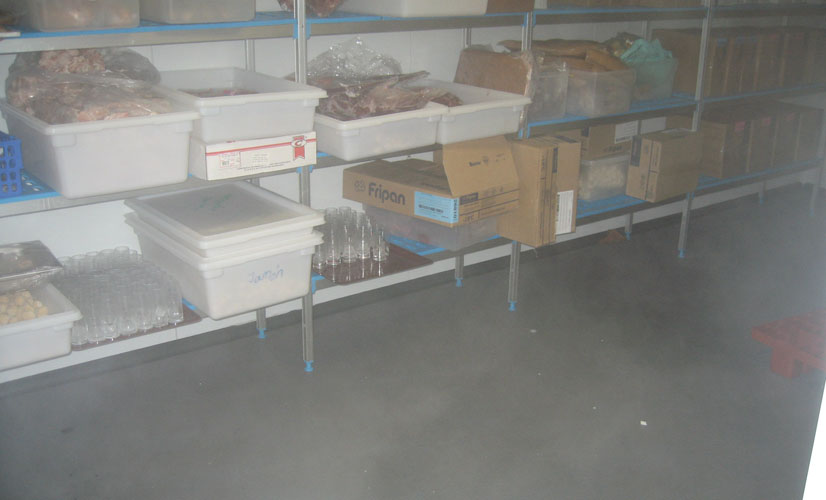 Changing the floor of its cold room is complicated for an industrialist.
The main problem is the lack of time since it is normally required to turn off the camera or the tunnel (*). Although the laying of Modulfix PVC tiles also requires this operation, the application times are much faster than with resins (epoxy or polyurethane) or painted concrete.
Besides, applying a continuous floor generally involves having to sand or scratch the base floor, which can cause a lot of dust. In the case of Modulfix industrial tiles, the preparation of the support is limited and its flexibility allows it to be adapted to the screed even though it is not in perfect condition.
Another reason that causes some concern among industrialists regarding continuous floors is the certain ease with which they break or crack due to dilatations, extreme cold or humidity.
(*) There are continuous floors alternative applicable at very low temperatures such as methacrylates, but their high price is often an obstacle.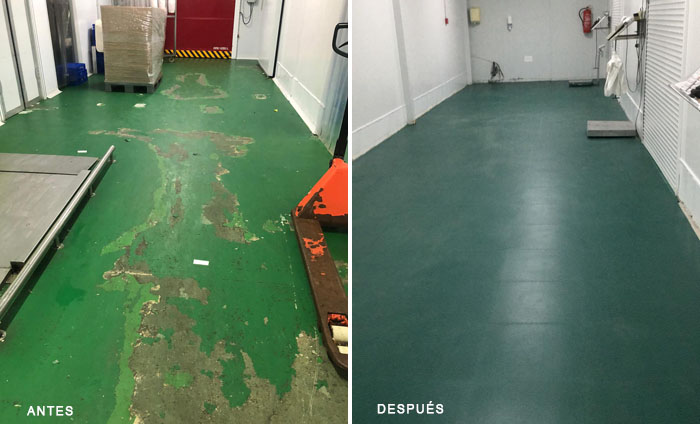 Modulfix tiles do not break (they have very high Shore hardnesses but at the same time they are flexible) and are little affected by liquids or greases (being plastic).
It is true that continuous multi-layer floors have some positive aspects, especially a clean and continuous finish of the floor. However, once placed, the Modulfix tiles give this same feeling since the joints are almost invisible as can be seen in the following photo.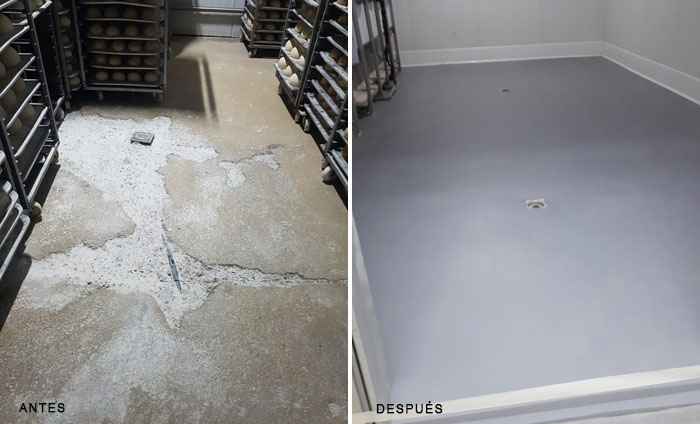 Example of a cold store floor in very bad condition before applying Modulfix tiles
What range of Modulfix tiles should I install in my cold room?
The recommended model is the Modulfix X7 Solid tile (7mm). It exists in 12 colors.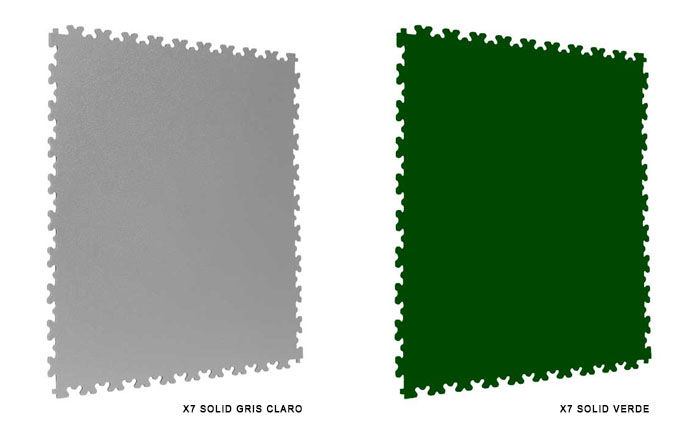 Installation process of Modulfix industrial flooring in a very cold area.
Modulfix tiles must be glued for two reasons. The first is to avoid contraction with the strong change in temperatures to which they will be subjected. The second is that liquids cannot leak into the joints and thus have a completely hermetic floor. To be able to glue it, it is necessary to turn off the freezing or refrigeration system (installation at a minimum temperature of + 15ºC). Once the flooring has been glued, it is necessary to wait a few hours before the temperatures can drop again.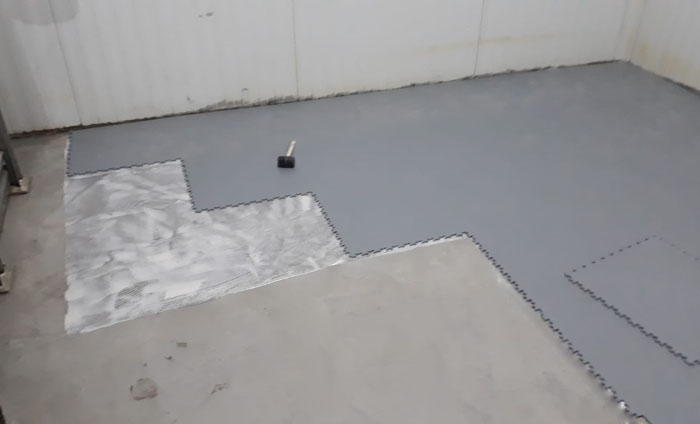 Modulfix installation in a freezing tunnel.
MORE INFORMATION ABOUT MODULFIX PVC TILES
MORE MODULFIX INDUSTRIAL PROJECTS:
A brand new and clean warehouse with Modulfix floors
The best option for the floor of a factory: Modulfix tiles
Modulfix installation in Barcelona car workshops