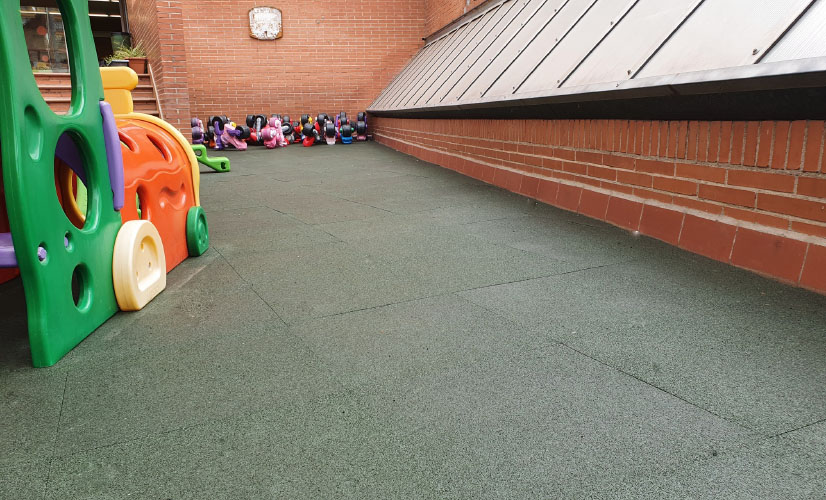 Back to school 2020 has been more complicated than in other years because of the application of the new health regulations due to COVID-19. Obviously, the safety of the little ones is a priority for both the authorities and the educational teams. The flooring that can be used in a kindergartens or on a kids playground is no exception to this priority.
In order to cushion the falls of the little ones and avoid a possible impact, the playgrounds can be covered with Supragom rubber safety tiles.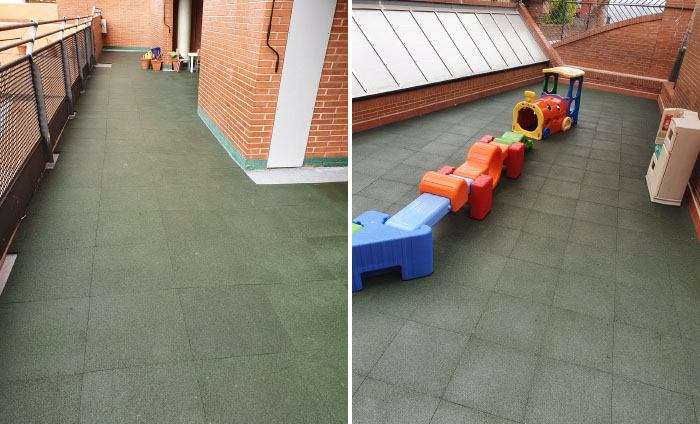 Supragom rubber tiles come in 50x50cm or 100x100cm and in 2 thicknesses (20mm and 40mm) that are used depending on the fall height (see standard EN 1177). Other thicknesses on request.
They are made from SBR (recycled tire rubber) in three standard colors (black, red, green) but can be made in gray or blue as well.
The Supragom 40 rubber tiles have a base with holes as can be seen in the following photo. These holes create a kind of air chamber and help to amplify the absorption of impacts.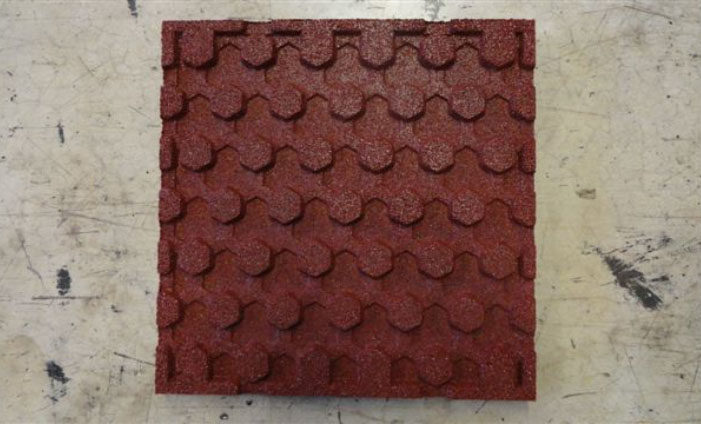 The installation of the Supragom tiles is very fast (2 people can assemble from 200 to 300sqm open per day). There is the possibility of gluing the tiles to contain the movements of contraction and expansion due to changes in temperature.
Our Supragom tiles are perfectly resistant to bad weather, extreme temperatures and are little affected by sunlight.
Below, we show photos of a few facilities: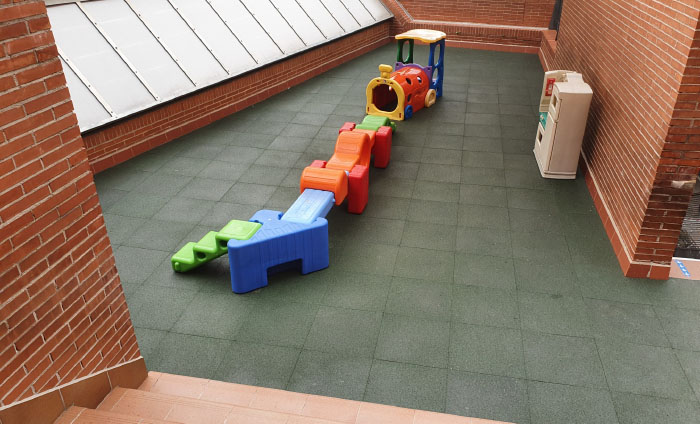 Josep Maria Jujol School in Barcelona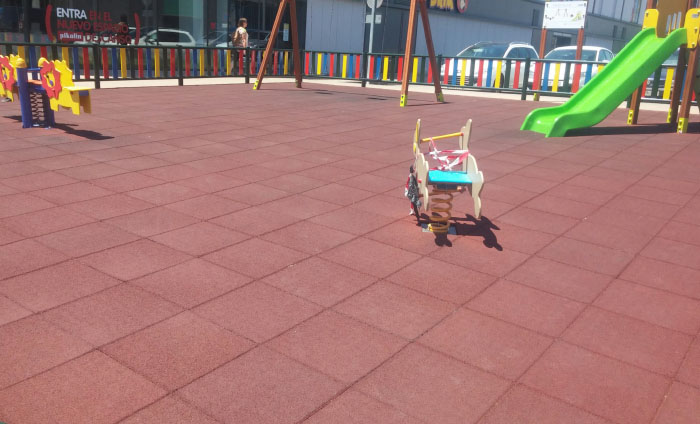 Kids playground in Supragom 40mm red safety tiles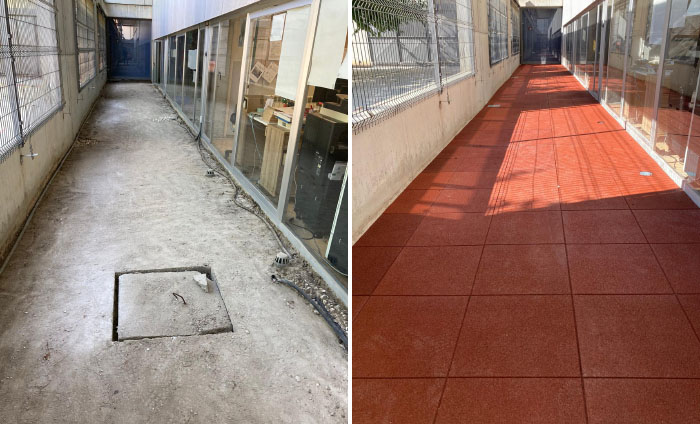 Kindergartens corridor
MORE INFORMATION ON SUPRAGOM RUBBER TILES
OTHER SUPRAGOM RUBBER TILES PROJECT IN MADRID SCHOOL