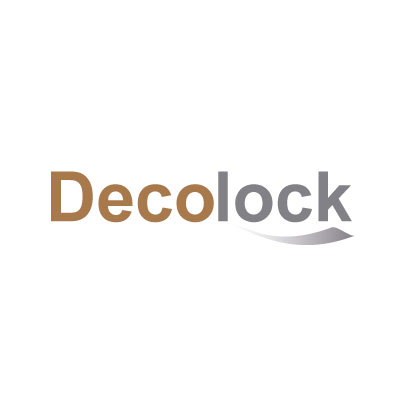 Decorative loose laid flooring
Invisible interlocking system
Quick and easy installation
Low maintenance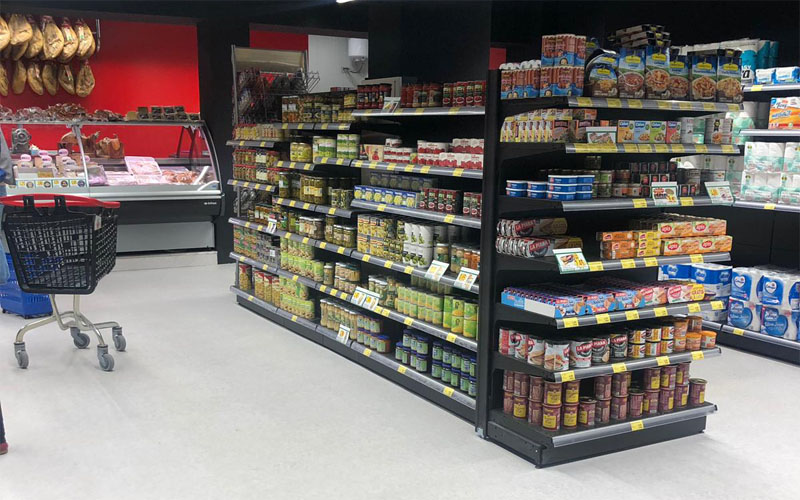 Decolock presentation
Decolock is a high resistance PVC flooring with stone and mineral finishes.
Invisible interlocking system. Aesthetic and warm, once the tiles are installed, the joints are almost invisible, giving the impression of a continuous pavement.
Quick and easy to install thanks to its dovetail system, it is enough to fit the tiles together using a rubber mallet. Reducing costs and installation times.
Decolock is a compact floating floor whose resistance is due to its top PVC layer of 0.7mm. It is designed for a very high commercial traffic.
Decolock is the loose laid solution for both renovation projects and new construction sites.
Self-supporting PVC flooring in 45.72 x 45.72 cm and 5 mm thickness tiles. 9 textures available. Suitable for commercial use, in dealerships, offices, shops, or showrooms.
| | | | |
| --- | --- | --- | --- |
| Range | Thickness | Weight per sqm | References |
| Decolock | 5 mm | 8 kg | 9 |
Decolock installation
Is it possible to install a new floor without interrupting your company activity?
With Decolock, the installation is fast, simple and glue-free (except for extreme use or exposure to the sun).
Thanks to its interlocking system, it is enough to fit the tiles together using a rubber mallet. The cuts are made with a cutter.
The average daily installation of Decolock can reach 300m² between two people.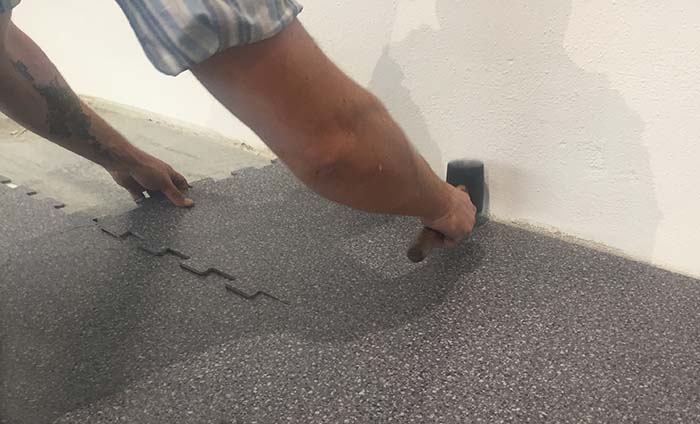 Decolock maintenance
The PU protection of Decolock flooring makes cleaning easier and more economical, definitely forgetting the problems that come with continuous floors such as scratching and the absorption of rubber from the shoes as they are very porous.
Decolock is cleaned with a neutral detergent, depending on the degree of dirt, the environment, the traffic. The cleaning product will be applied by spraying, manual brushing, or with automatic washing machine.