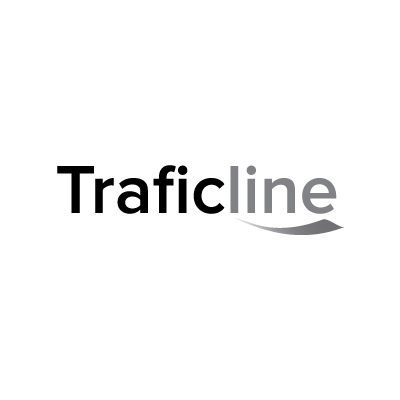 Industrial resistance: Traficline is not affected by heavy impacts, heavy traffic, liquids or grease
Fast and easy installation without stopping the customer's activity (interlocking system)
Totally versatile
Easy cleaning thanks to the Stainproof ® protection, world exclusivity developed together with Dupont
Printable floor: whatever image with the Visiofloor ® system
Sound and thermal insulation
Slip resistance
Technical solutions (extremely low temperatures, ESD control)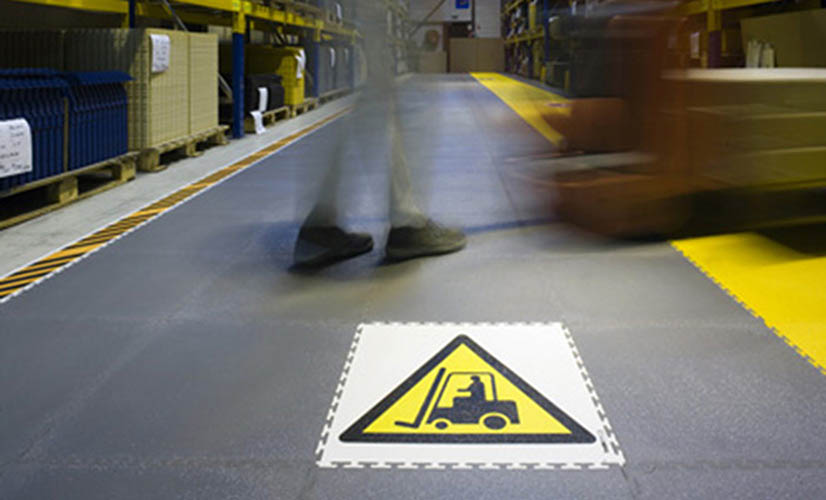 Traficline presentation
Traficline is a range of interlocking vinyl tiles. Fast and easy installation, industrial resistance (machines, cars, forklifts, motorcycles, trucks), easy maintenance.
This vinyl flooring is not affected by humidity, so it does not crack like epoxy paintings.
Traficline STG 7 informations
Interlocking vinyl tile 500 x 500 x 7mm with a fine grain. 15 solid colors. Commercial and Industrial Uses: Shops, Gyms, Warehouses, Garages. Also in Supermarkets, Offices, Schools, Printing houses, Workshops, Hotels.
Traficline specifications
| | | | |
| --- | --- | --- | --- |
| Range | Thickness | Weight per sqm | References |
| Traficline STG 7 | 7 mm | 8.80 kg | 6 |
Traficline installation
Is it possible to have a brand new floor without stopping your activity? With Traficline, YES IT IS!
No need for glue (except for extreme uses), a hammer and a circular saw will be enough. You just need to interlock the tiles together.
The average installed surface can reach 300 sqm per day per person.
On the contrary, the traditional painting systems (PU, resins, epoxy) are complicated, long and have to be performed by professionals.
Traficline maintenance
To ensure an easy and low cost maintenance of your flooring, we have developed together with Dupont a protection of the tile.
The Stainproof ® protection seals the pores of the flooring and therefore makes the cleaning easier and cheaper.
Forget about the problems you face with the epoxy or the paintings such as scratches, rubber sole shoes marks.
Traficline is cleaned with a neutral detergent or a solvent free industrial degreaser, according to the level of dirt.