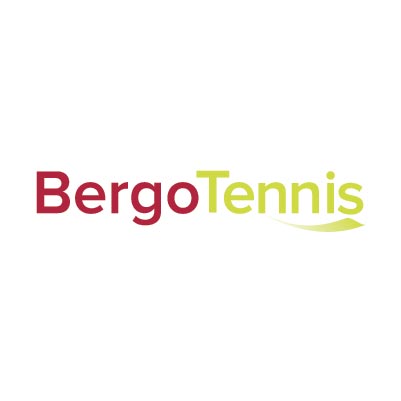 Excellent ball bouncing, good friction and elasticity
Quick and easy installation
Indoor and outdoor use (fast dry, not UV affected)
ITF Classification: Rank 4 (Medium Fast)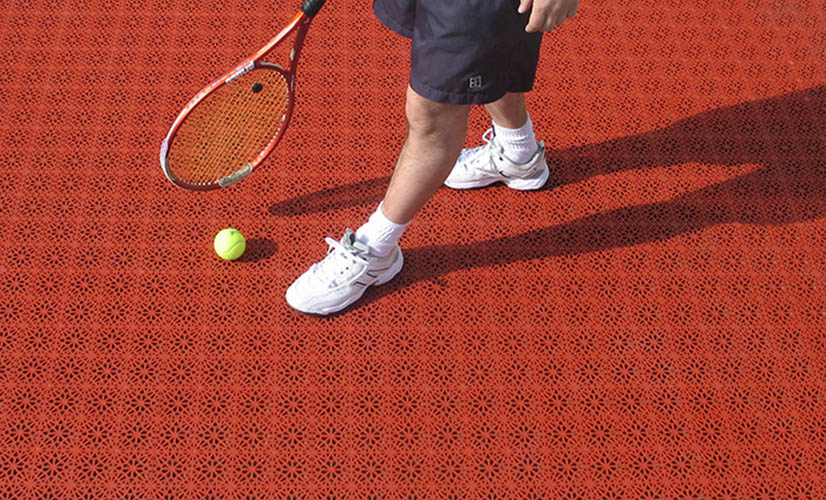 Bergo Tennis presentation
Bergo Tennis reaches quality criteria for tennis practice.
Indeed, its structure offers excellent ball bouncing, good friction and elasticity.
The Bergo Tennis tiles can be laid outdoor. As it offers a great light and extreme temperature resistance.
Moreover, its perforated network pattern eases the water draining and a quick drying.
It can be delivered in preassembled plates of 3×4 tiles. This enables assembling a new tennis court in a day.
To ease the floor's dilatation, it is required to install expansion strips. That can also be used, at the same time, as game lines.
This floor enjoys a category 5 classification: Fast Pace, awarded by the International Tennis Federation (ITF).
Bergo Tennis informations
Bergo Tennis is available in 3 colors: blue, green and red clay.
To get a perfect finish, Bergo offers access ramps and angles that will prevent from falling.
Ramps: 30×5.5cm (System 1)
Angles: 5.5×5.5cm
Bergo Expansion Strips informations
They allow the floor to expand and contract when the tiles are under big temperature changes. Especially outdoor but also in saunas. They are necessary for System 1 (Royal, Premium, Tennis).
Bergo came up with simple but Smart tolos to dismount one tile or the entire floor.
Bergo Tennis specifications
| | | | |
| --- | --- | --- | --- |
| Range | Dimension | Thickness | Standard Colors |
| Bergo Tennis | 30x30cm | 13.3mm | 3 |
Bergo Tennis installation
The installation of the Bergo tile is easy and fast. You just need a hammer and a jigsaw to cut.
Bergo Tennis maintenance
The Bergo tiles are not porous, they kill the germs so they are very hygienic.
Besides, the maintenance is very easy with a vacuum cleaner and water and soap.