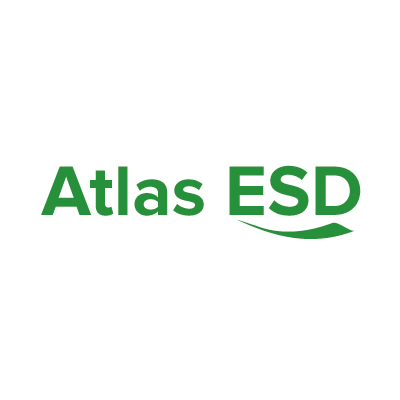 ESD control vinyl flooring
Easy and low-cost maintenance thanks to the Supraclean ® treatment
Hygienic PVC flooring heat-weldable
Extremely resistant to wear
Designed for computer rooms, operation theaters…
I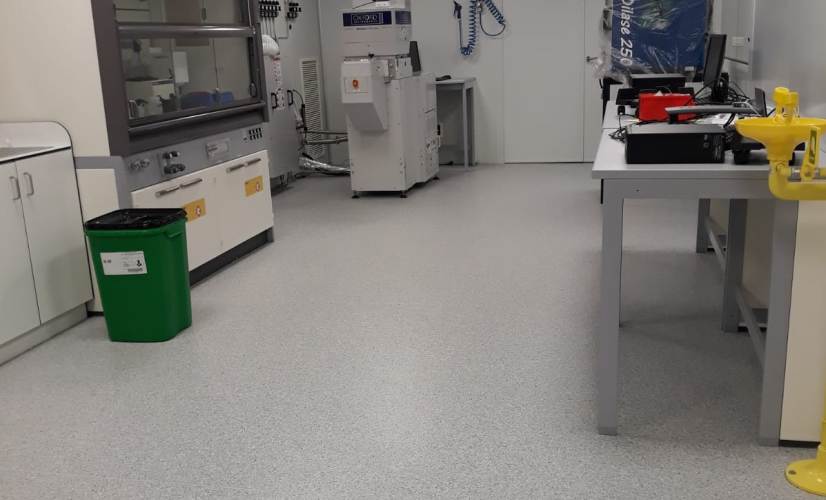 Atlas ESD conductive flooring presentation
Atlas ESD is a range of homogeneous conductive vinyl flooring made of 2m and 2mm thick rolls.
Atlas ESD vinyl flooring incorporates a Supraclean® polymer treatment for easy and economical maintenance. Furthermore, thanks to its bactericidal treatment, it ensures perfect hygiene.
Highly resistant, the Atlas ESD vinyl flooring range is recommended for hospitals, operating rooms, laboratories.
Among its 3 designs you will surely find the environment you are looking for.
Atlas ESD has high antistatic properties, allowing it to be used in rooms where control of electrostatic charges is necessary (computer room, factories, laboratories, operating rooms, military industry).
The Atlas ESD range is a conductive vinyl flooring in rolls that meets the strictest criteria regarding resistance, hygiene and cleanliness. Its high antistatic properties allow its use in operating rooms, computer rooms, laboratories….
The bottom layer has a conductive black layer that helps evacuate electrostatic charges.
Available in 3 colors and 2mm thick.
| | | | |
| --- | --- | --- | --- |
| Range | Dimension | Thickness | References |
| Atlas ESD | 2x23m | 2mm | 3 |
Atlas ESD installation
Atlas ESD vinyl flooring must be bonded to a dry, level screed using conductive adhesive. Joints must be hot welded with PVC welding rods. The evacuation of electrostatic charges is done using a copper tape connected to the ground (one point every 40m2).
Atlas ESD maintenance
In order to ensure an easy maintenance of your conductive vinyl flooring, our Atlas ESD vinyl floors are treated with Supraclean ® treatment. Supraclean ® protection clogs the pore making cleaning easier and more economical.
Atlas ESD has to be cleaned with a neutral vinyl flooring detergent (Dr. Schutz, Ecolab, Diversey). The cleaning product is applied by manual brushing, single brush or automatic washing machine. It is important to ensure that the cleaning product will not affect the conductive properties of the floor.