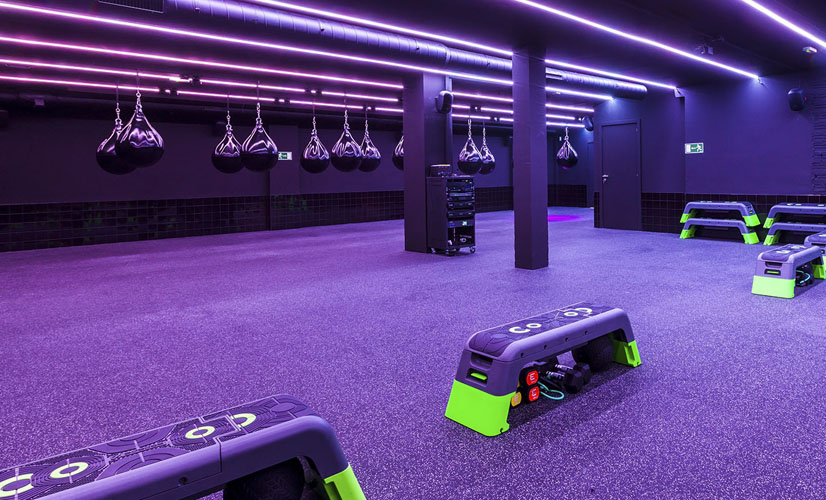 The Jambox Eixample gym in Barcelona is the first gym of the DIR sports chain dedicated to boxing. They define the Jambox as a complete physical activity where boxing gestures are combined with functional exercises with and without material. For their 160sqm room, they were looking for a floor that was easy to lay, resistant to the intense activity of a gym and that had easy maintenance.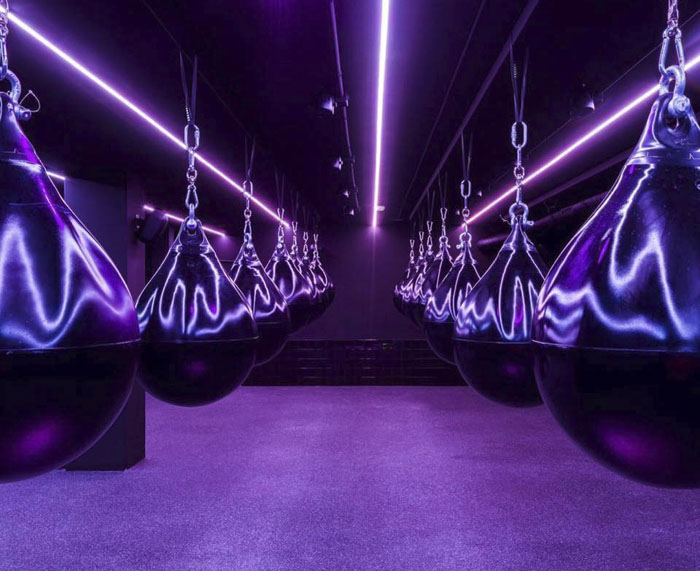 Our recommendation was the Energy 8mm rubber sports tile. Energy sports floors are made from recycled rubber (black) and EPDM rubber (colored particles).
They are compact and their density gives them great resistance to abrasion and the impact of weights. The 50x50cm tile has a puzzle joint that allows it to be looselaid without the use of adhesive (except for direct sun exposure through the windows). Installation could be done in the day.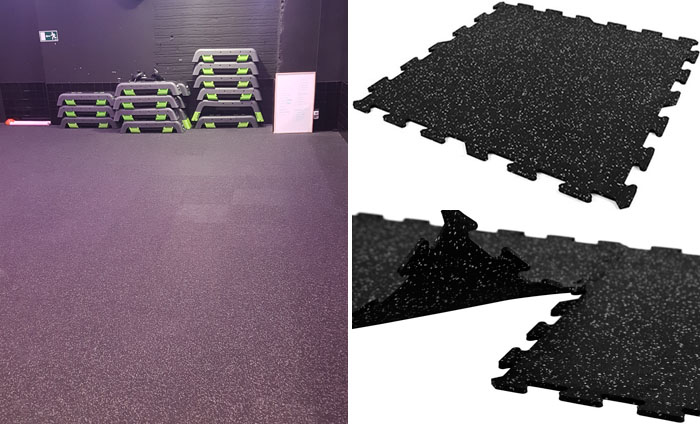 Another important aspect for practicing a sport like boxing is the slip resistance and our Energy sports tiles fully meet this criterion.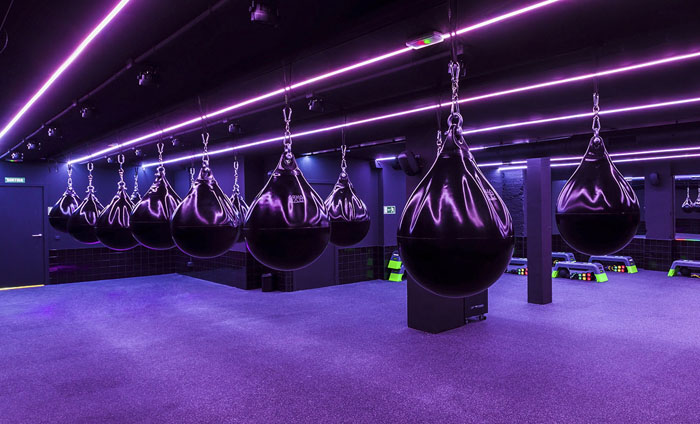 Other advantages of the tile format is the possibility of changing a piece at any time, but especially of taking the material with you in case of moving. On an aesthetic level, the joints are not noticeable and the floor has a continuous appearance. However, depending on the activity carried out, it may be necessary to use the glued roll format (example of a roll project).
Energy sports flooring comes in rolls and tiles and in different thicknesses from 5mm to 8mm.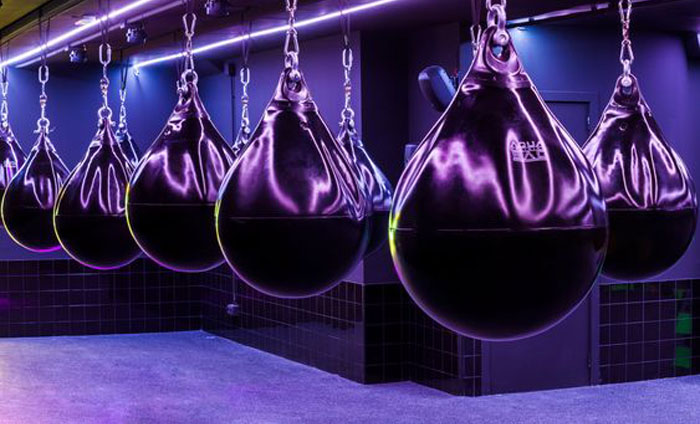 Maintenance of Energy tiles is done with a vacuum cleaner to remove dust and a damp mop with a little neutral detergent.
After the summer, if you need to get in shape, don't hesitate to try the activities of the Jambox Eixample!
MORE INFORMATION ABOUT ENERGY SPORTS RUBBER FLOORS
OTHER ENERGY SPORTS FLOOR PROJECTS:
ENERGY SPORT FLOORS IN A FRENCH GYM CENTER
2000SQM "STAR PADEL CLUB" USES ENERGY RUBBER TILES
CARIBEAN HOTEL BETS ON ENERGY SPORT FLOORS
CROSSFIT CLUB ENERGY INSTALLATION