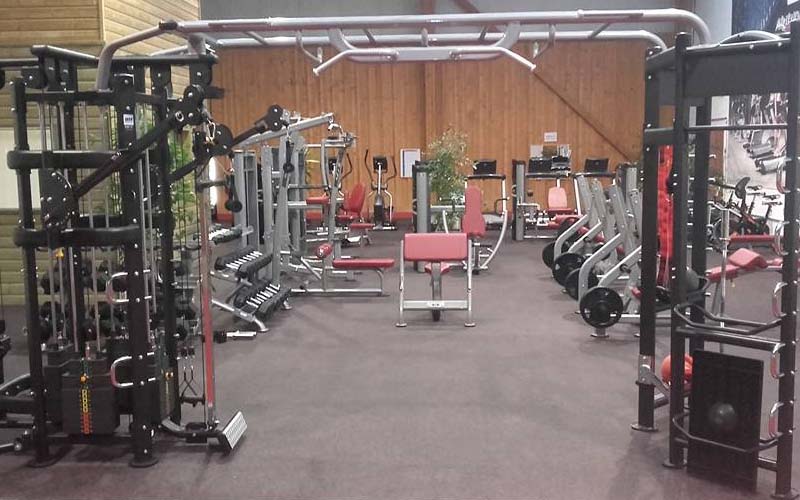 Attitude Fitness, a gym placed in Normandy (France), has made a huge remodeling to expand its installations.
They have set up a wide 300 sqm zone to convert it into a weight room equipped with 17 machines for this discipline and 13 machines more for cardio practice.
And they have chosen our recycled rubber flooring Energy.
The flooring of this particular environment, such as a gym, is exposed to different kind of agents that might wear down its appearance. Such as impacts, footsteps, weight that might fall down, or even sweat drops.
At the moment of choosing which flooring to install in the fitness room, this gym owner had to take all these considerations into account, before making a decision.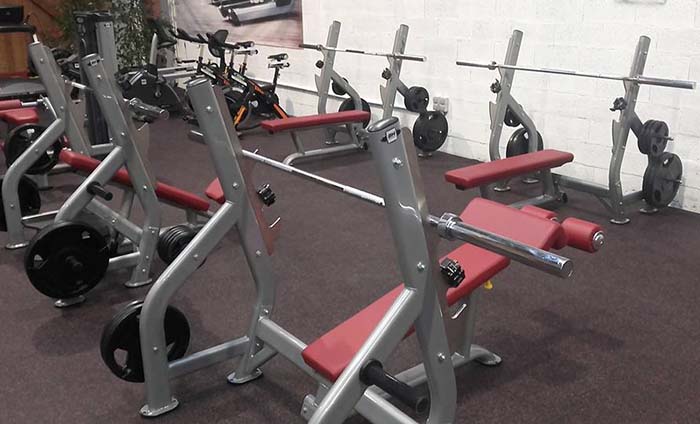 To avoid all of these issues, he found that the rubber flooring Energy was the best solution.
This floor covering provides a great resistance to impacts and a great durability. Also, it gives a high sound absorption. And due to its compact surface, its life cycle is extremely long.
As if all this were not enough, maintenance is simple and economical. And the tiles are very easy to install. All are advantages!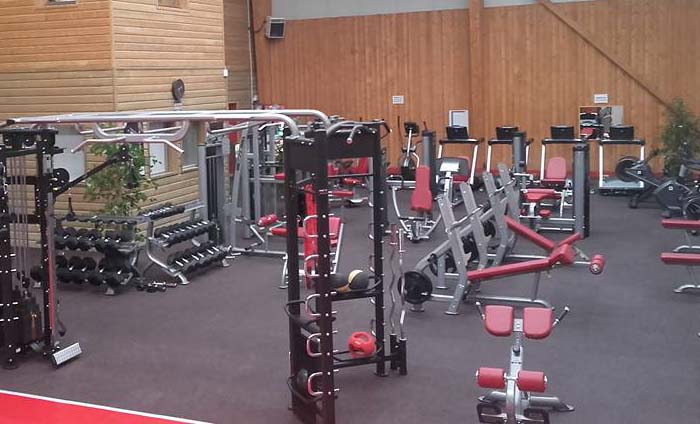 Technical information
This flooring is compound of 80% of recycled rubber and 20% of coloured EPDM particles. The flooring is always black, with red, grey or blue chips.
It is manufactured in 1,25×15 m or 1,20×20 m rolls, or also in 50×50 cm tiles. And in 3 different thicknesses: 5 mm, 6 mm and 8 mm to adequate to the necessities of each room where to be installed.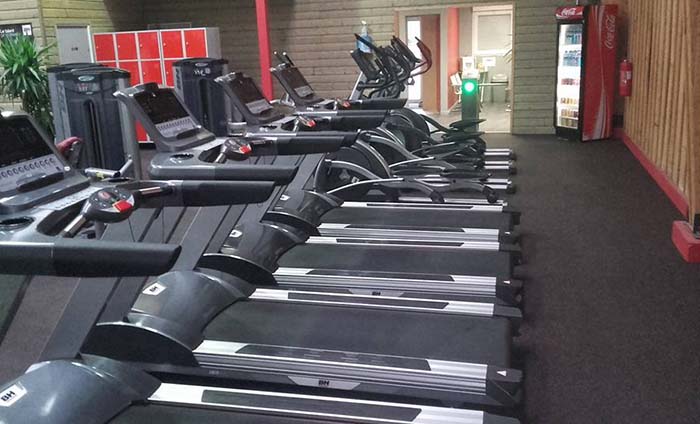 In Attitude Fitness, they have chosen 50×50 cm tiles in 8 mm thickness, and in black colour with red chips.
Energy flooring is recommended for gyms, weight rooms, fitness rooms. Also for TRX, cross training, or even for sport shops or fair stands.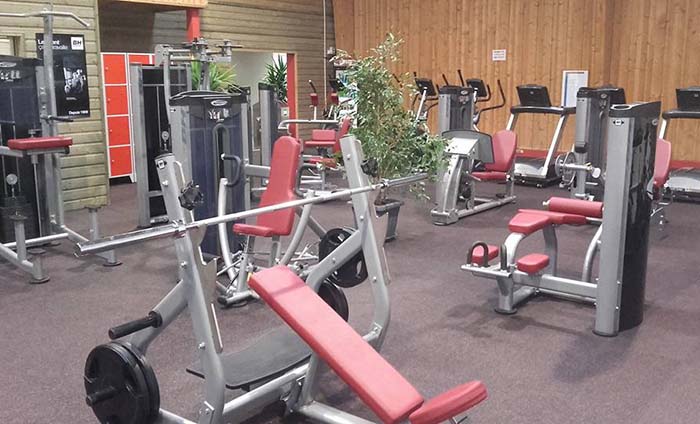 More information about Energy floorings