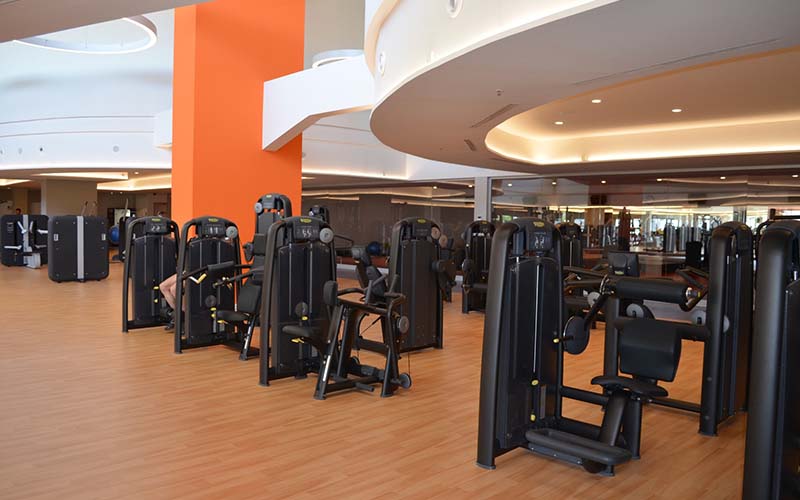 Star's Gym Padel Club is a sports, health and wellness center located at Parc Vallés, Terrassa (Spain).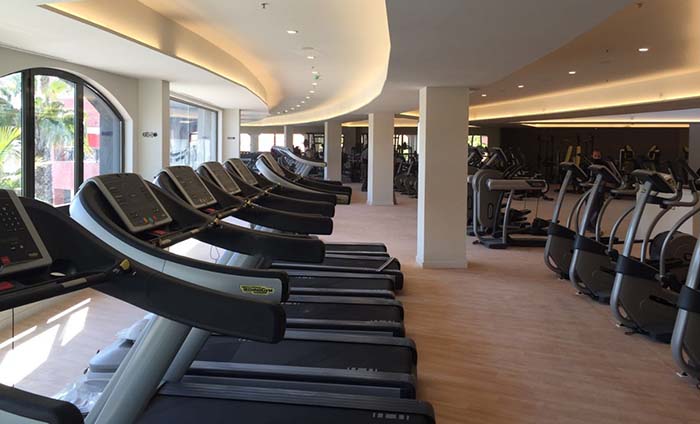 A more than 1000sqm fitness room, 3 rooms for directed activities, a large room for spinning or cycling. In addition to paddle tennis courts, swimming pool, spa area and a playroom for children are located in its facilities.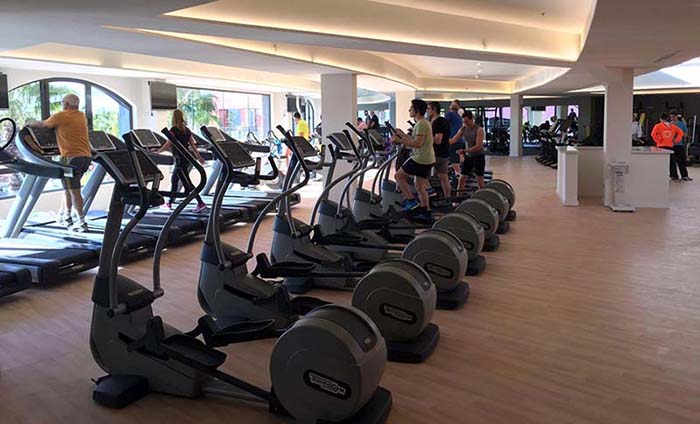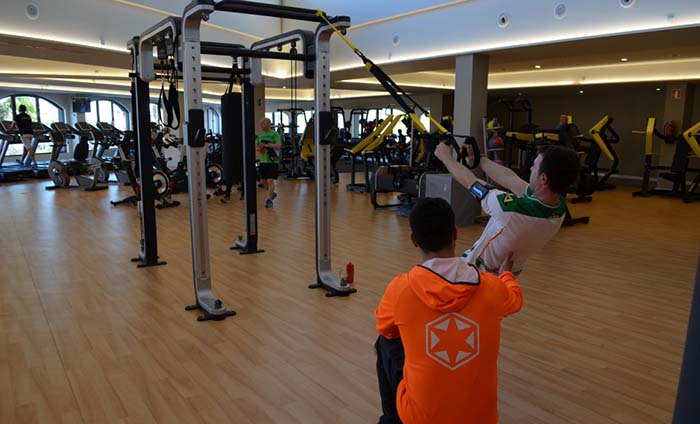 When choosing flooring for the gym, they were looking for a wood finish vinyl flooring, to combine it with plain colour floorings in other areas.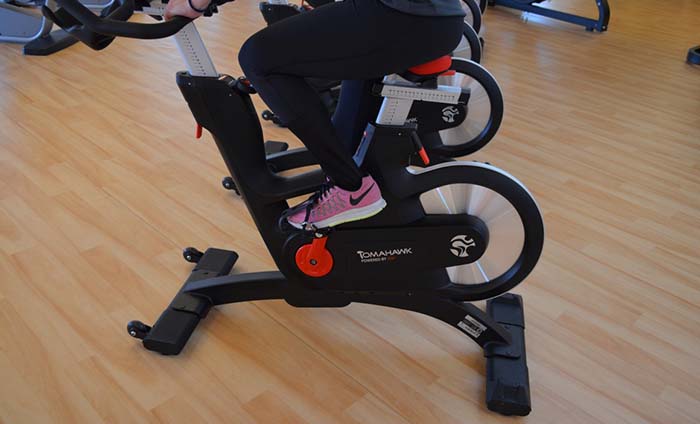 Because each room has a specific use, we recommended them to install Sportex 5 flooring in those areas where spinning, cardio and weight training are performed. In 5 mm thickness and in a light beige wood finish.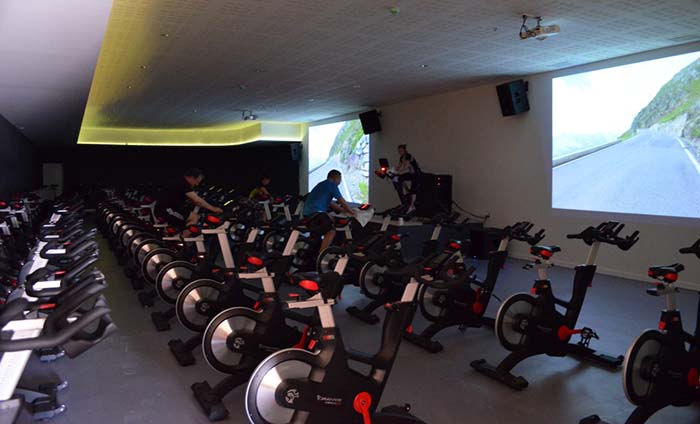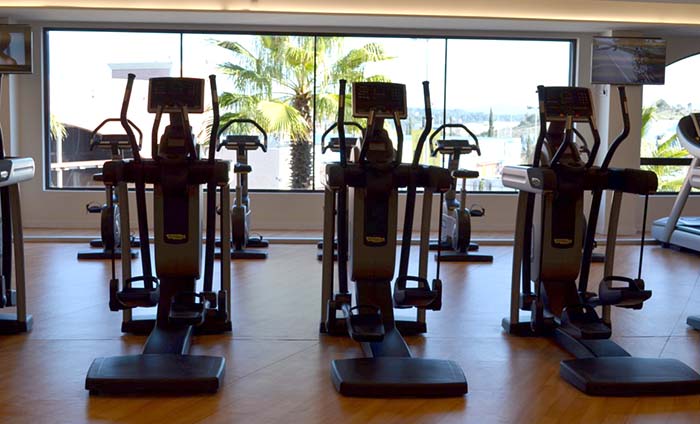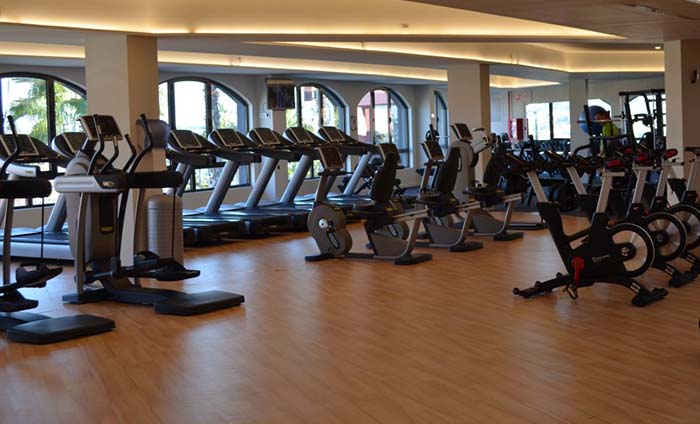 Sportex 6.7, of 6.7mm thickness and in a similar hue, in those areas for gym class activities because a thicker flooring has an extra cushioning, that helps to protect the joints of athletes.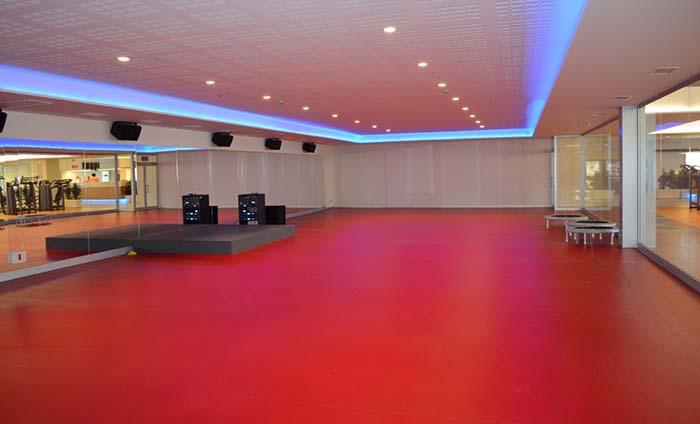 For the playroom area, we suggested the Sportex 6.7 in orange color, since this vinyl flooring, besides having anti-slip properties, it also helps to isolate the sounds. And vibrant tones are ideal for those areas where children can unleash their imagination.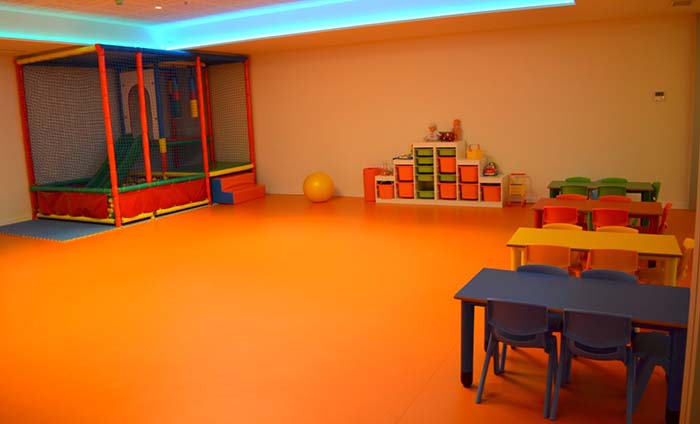 For the weight zone, they installed the Energy rubber flooring in 8 mm of thickness. Although this flooring is also made in rolls, in this case they installed 50x50cm tiles, which are very easy to install.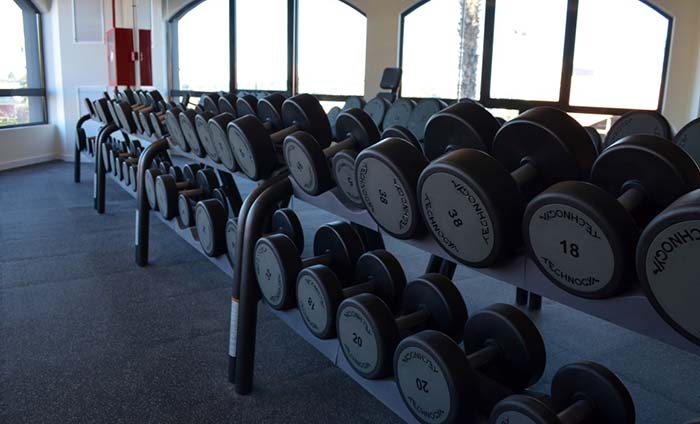 This flooring is ideal for bodybuilding and weight rooms. Because it has high resistance to impacts.
It is produced with recycled rubber and small EPDM chips. And in 6mm or 8mm thickness.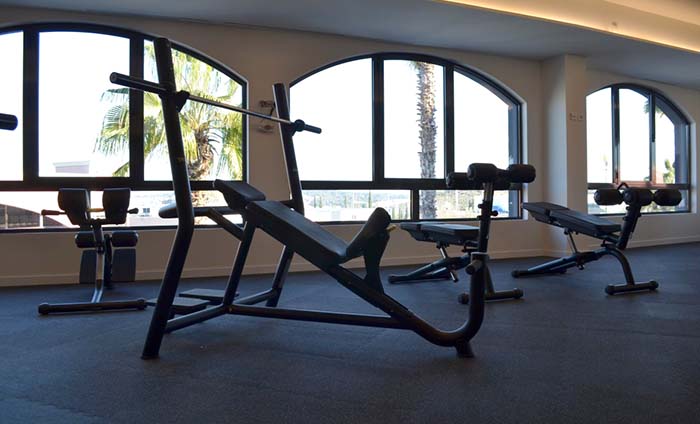 Our wide range of sports floorings cover everything that a gym needs. We have the perfect flooring for each of the areas where different activities are developed. And it is possible to choose between several solid colors, or wood type, to create the style you like!