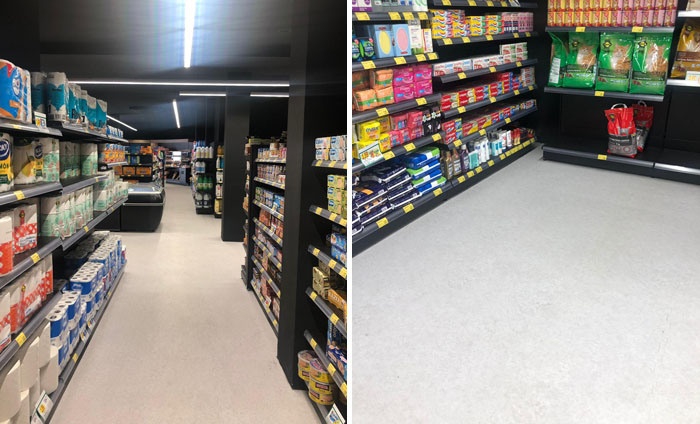 The San Enrique supermarket chain located in Ecija (Seville) wanted to change the image of one of its supermarkets without having to close its business.
Changing the terrazzo floor they had for an equivalent solution could not be an option then. They opted for our Decolock range, our PVC tiles with an interlocking system.
Aside from being very strong and easy to maintain, Decolock tiles ensure quick laying as they are loose-laid (except for weight over 500kg).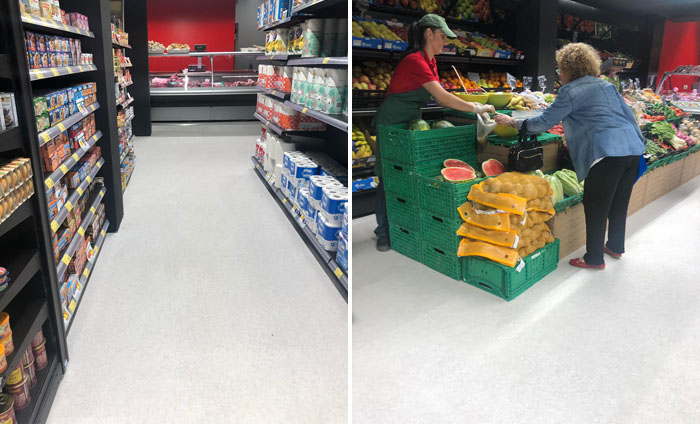 In the case of the San Enrique supermarket, it was recommended to glue the tiles since the handled weights were over 500kg.
As you can see in the images, the end result was a success. The floor supports shopping carts and pallet trucks without problem, the image of the store has been modernized.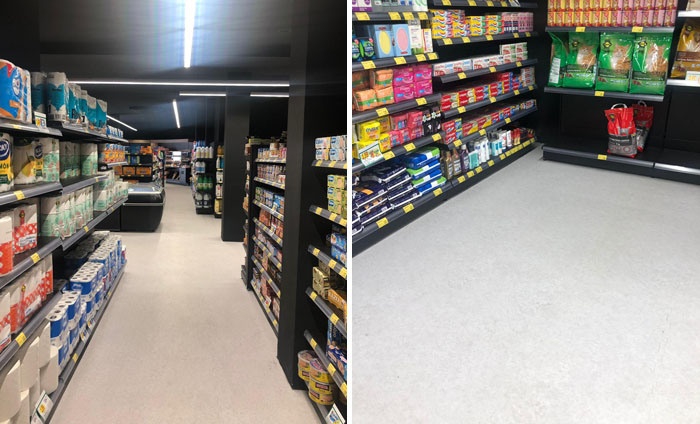 MORE INFORMATION ABOUT DECOLOCK VINYL TILES