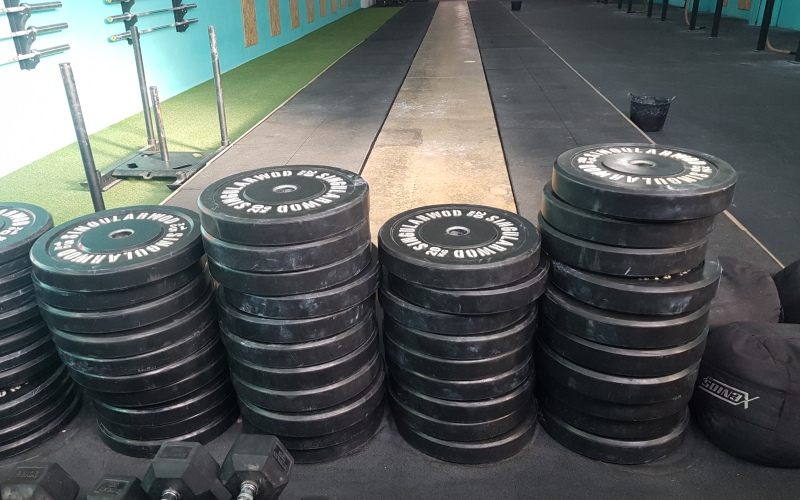 The Crossfit training center of El Prat de Llobregat, Crossfit BT contacted us as they were facing a serious problems with the floor they had for the practice of their activity. The tiles they used to cushion the weights had cracked. They had rubber tiles with holes underneath, which are tipically used as safety flooring in playgrounds, to cushion the fall of the children.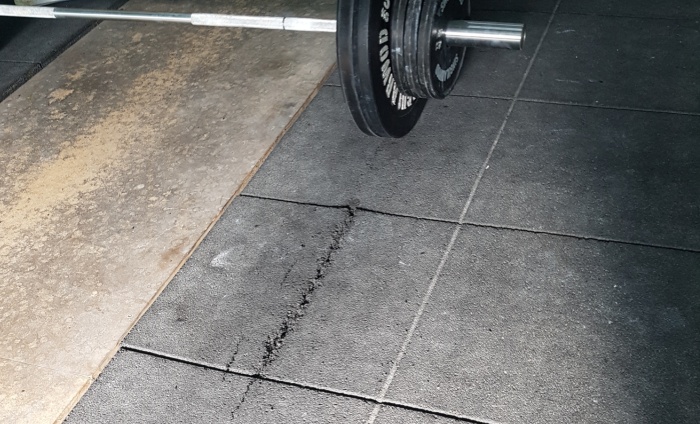 This type of tiles is not suitable for use in the gym as they end up breaking as you can see in the photo. Also, throwing weights or dumbbells on top of gapped tiles can be dangerous since weights often bounce back a lot. The solution we recommended was the Energy CF40 gym tile, a 100x100cm 40mm thick rubber tile.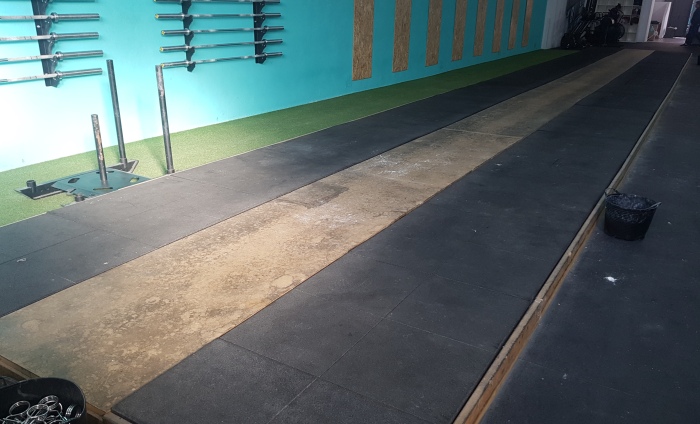 Energy CF40 rubber tiles are solid, compact and dense and are designed to withstand repeated impacts from weights and dumbbells. Due to their high weight of 30kg/sqm, they can be installed looselay. In addition, they have a non-slip surface. The most used color is black, although they can be made in other colors such as gray or red, as can be seen in the following image.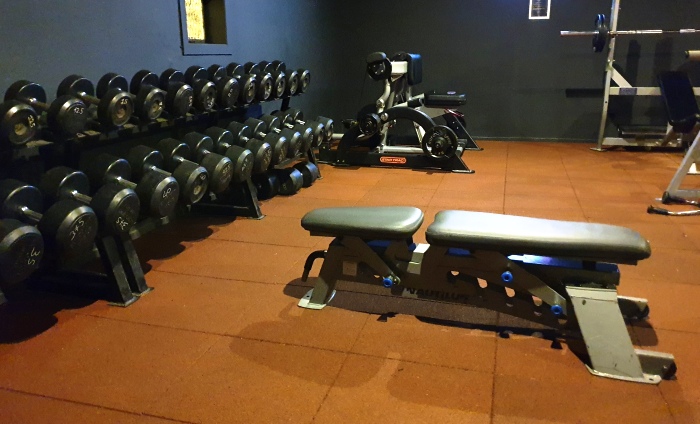 If you are looking for a highly impact resistant "all-terrain" gym floor, think no more, Energy CF40 tiles are your solution!
MORE INFORMATION ABOUT ENERGY CF40 RUBBER TILES
CHECK OUR SPORTS FLOORS:
ENERGY, RUBBER TILES AND ROLLS
SPORTEX, VINYL SPORTS FLOORING
MODULFIX, PVC INTERLOCKING TILES