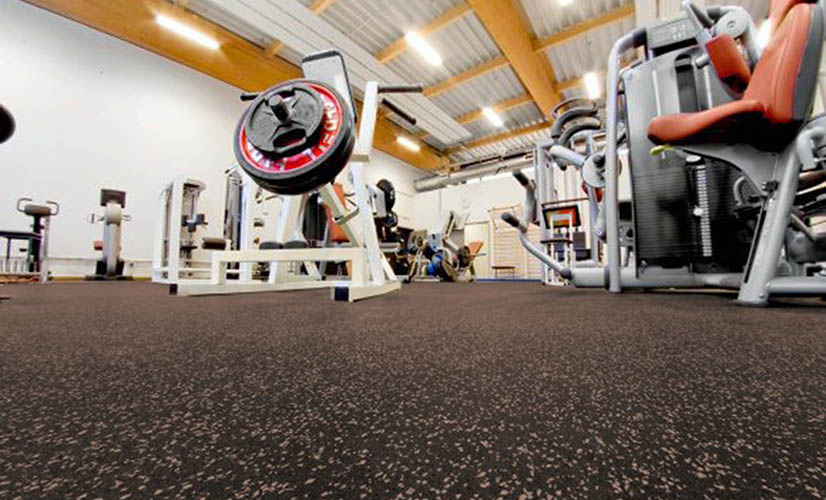 Supreme Floors is proud to announce the launch of a new sports flooring: Energy, recycled rubber flooring, with EPDM particles.
One of the main characteristics of this recycled rubber flooring, is having a great resistance to wear, to impacts and to abrasion. It is also very flexible and it has a great recovering capacity.
It offers high durability, safety and comfort, and it is also slip resistant, which makes it the perfect solution for indoor sports floorings, gym floorings, and the practice of bodybuilding, TRX or cross training.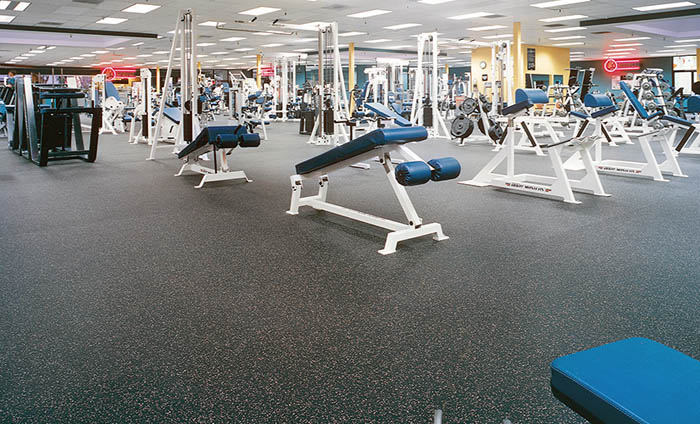 Rubber flooring Energy is the most suitable to install in gyms, especially in fitness rooms, weight rooms or in musculation rooms. But it can also be installed in sports shops or exhibition stands.
Technical information
This recycled rubber flooring is available in different size rolls and in interlocking tiles, according to the thickness:
5 mm thickness: 1,25×15 m y 1,20×20 m rolls
6 mm thickness: 1,25×15 m y 1,20×20 m rolls and 50×50 cm interlocking tiles
8 mm thickness: 50×50 cm interlocking tiles
It comes in 3 variants, black recycled rubber with EPDM particles (in a ratio of 80 % -20 %) of the following colors:
Black with red specks (Energy Fuego)
Also black with gray specks (Energy Storm)
or black with blue specks (Energy Azur)
Furthermore, it's very easy to install, the tiles do not need to be glued, enabling a quick installation. The rolls can be glued down with adhesive or double-sided tape. As its surface is very dense, cleaning is very simple and economical.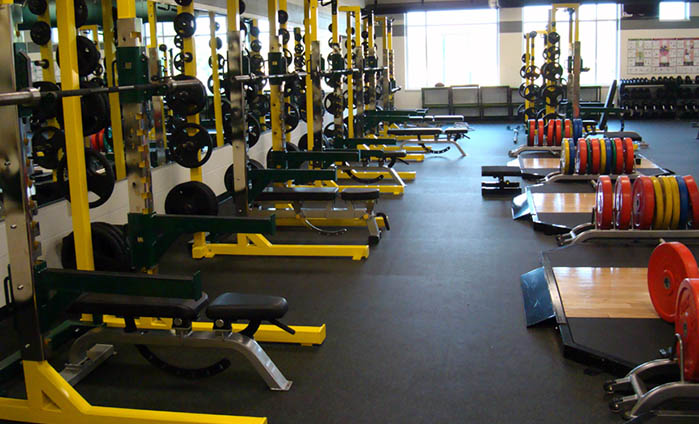 This new product complements our sports floorings collections, such as rolls of vinyl flooring Sportex, or Multisport, polypropylene tiles for outdoor courts.
Surely among them you will find what you are looking for to your gym or sports center!
Click here for more information about Energy Rubber floorings