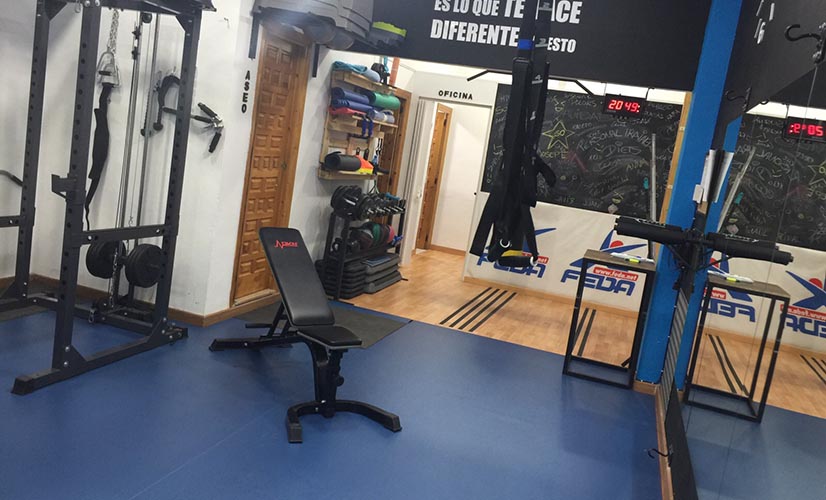 In this gym located in Cuenca, they chose our floorings Sportex and Energy.
They combined the Sportex vinyl floor in blue and gray, with the black Energy rubber flooring with blue specks. Both in 6 mm thickness.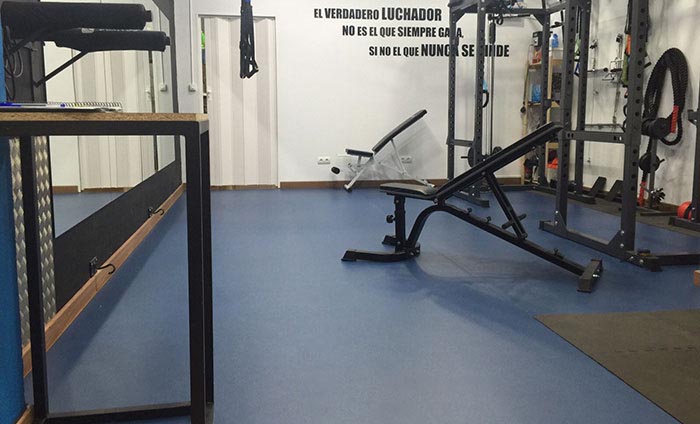 Sportex, vinyl flooring in rolls
Sportex is a sports indoor flooring, which combines quality, safety and aesthetics.
It incorporates a Supraclean® polymer treatment for easy maintenance. In addition, thanks to its bactericidal treatment ensures a perfect hygiene.
This vinyl flooring is manufactured in 2 meters wide rolls. And in 6 thicknesses, from 2 mm to 8 mm.
Available in plain colors or wood type.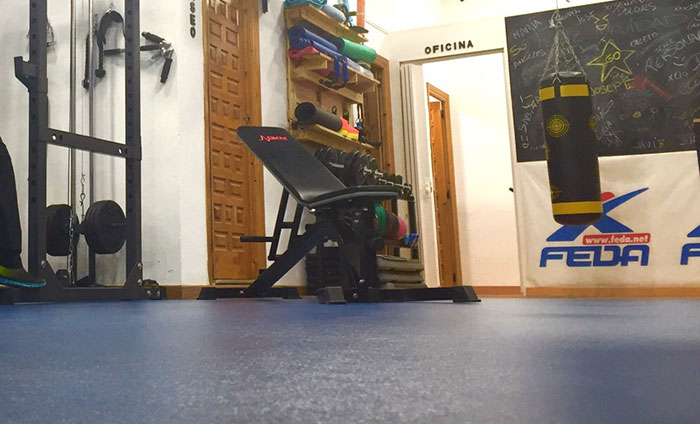 Sportex is used in sports centers, gyms, schools, fitness centers and nurseries, but also in places where good sound insulation is needed.
Sportex 6, Sportex 6.7 and Sportex 8 comply with the strictest sports standards such as EN 14904 and meet all the safety and performance criteria that a sport flooring must offer.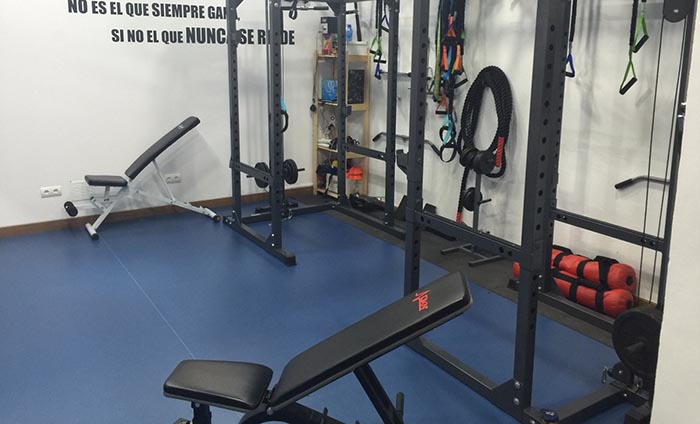 They offer high impact absorption and vibration reduction, reducing the risk of injury. Also an optimum ball rebound, increasing the player's sensations. And an excellent vertical deformation, increasing the comfort.
In addition, the uniform friction throughout the ground, ensures the perfect balance of the athlete.
You can see this 2200 sqm installation in another gym, in Catalonia, in the following link.
More information about Sportex vinyl floorings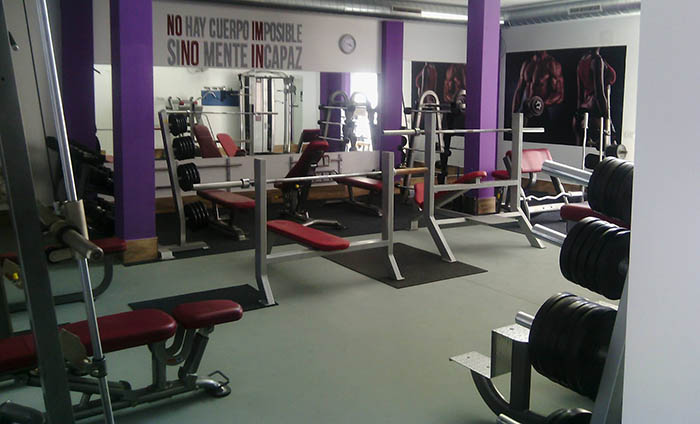 Energy rubber flooring
Energy is a sport flooring made from recycled rubber with EPDM particles. Its compact surface gives the floor an extremely long life cycle. It is a flooring with high resistance to impacts and abrasion. It also has an excellent acoustic reduction. Rubber is an anti-slip material.
Its dense surface and its colors ensure a simple and economical cleaning.
It is made in rolls and in tiles. And in various thicknesses: 5, 6 or 8 mm.
Available in black with red, blue or gray specks.
You can see the installation of Energy flooring in this other gym in France, in the following link.
More information about Energy rubber flooring