New 1000 sqm multipurpose hall in Cordoba, Andalusia with Sportex 6. Our sport vinyl flooring Sportex 6 was chosen by the architect for its appealing look. It has a very good ball rebound and impacts absorption, and also it is a hygienic sport flooring, easy to clean.
They used 2 colors, green in the main field, and orange on the outside.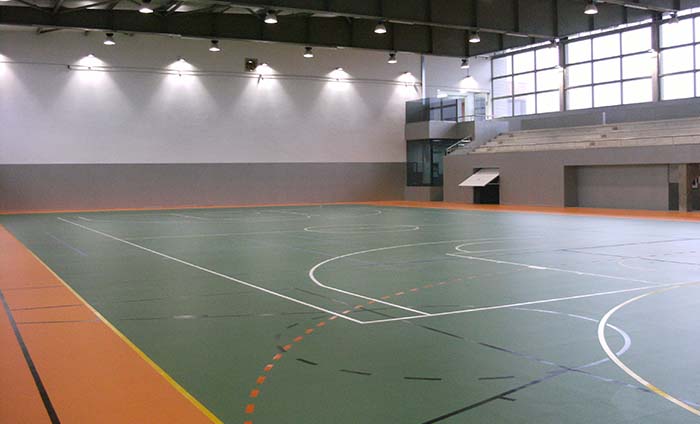 Sportex features
Sportex vinyl floorings comply with the strictest sports standards, such as EN 14904.
In addition, they meet all safety and performance criteria that a sports floor should offer. High impact absorption as well as vibration reduction. This minimizes the risk of injury.
An optimum ball rebound, which increases the player's sensations. Also an excellent vertical deformation, which increases the comfort.
And it offers a uniform friction throughout its surface, ensuring the perfect balance of the athlete.
It has a wear layer with PUR protection that guarantees a simple cleaning, hygiene and high resistance to abrasion.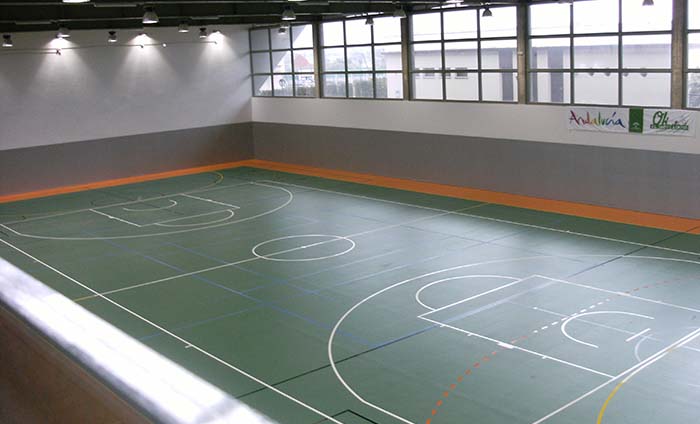 Other projects with Sportex floorings
More information about Sportex floorings