New 800sqm kindergarten in Granada, Andalusia with Acoustyl Uni.
Looking for a vinyl flooring that is resistant, hygienic, easy to clean and attractive in terms of designs, the architects of this project chose our range Acoustyl Uni.
These PVC floorings incorporate a foam layer inside, which guarantees a noise absorption of up to 19 dB. Plus an absolute comfort when walking on.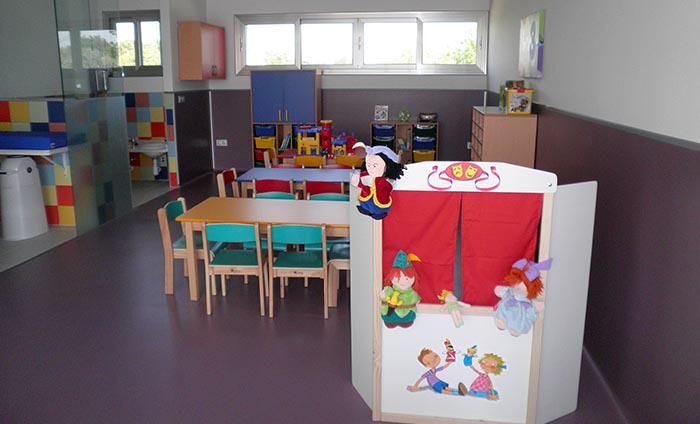 On its surface, it has a Supracelan polymer treatment. So the maintenance is very simple and economical. And thanks to its bactericidal treatment, it ensures a perfect hygiene.
In a nursery, the floor is subjected to great wear and the possibility of stains. So these characteristics are essential when choosing which floor to install.
Acoustyl floorings are manufactured in rolls 2 meters wide by 25 meters long and 3.40 meters thick.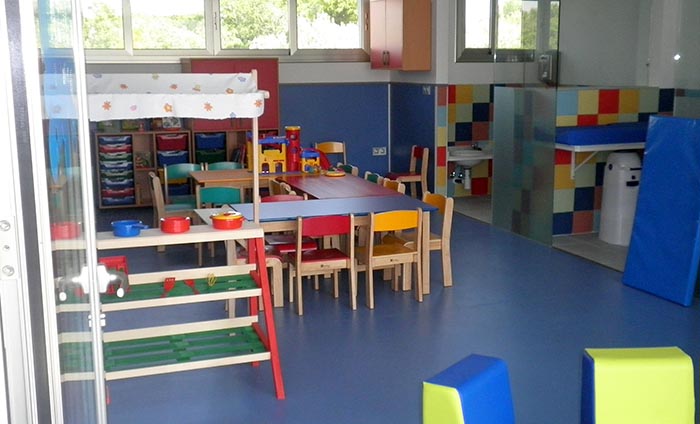 Look this amazing project in a hostel in Barcelona with Acoustyl vinyl flooring.